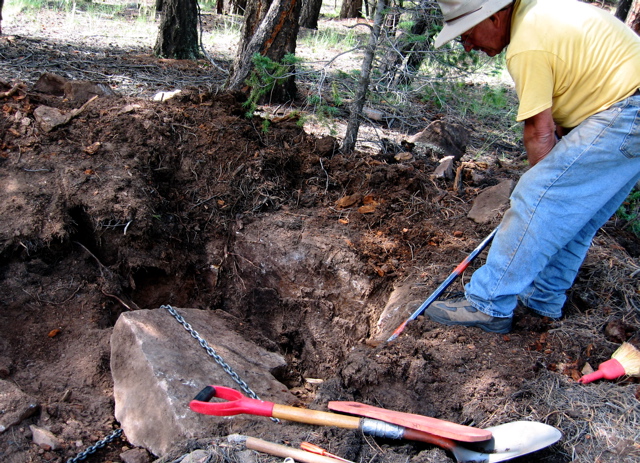 How many of us have picked up a beautiful rock and wondered what it is? Geologist John Rakowski will help you to solve this mystery and much more at a talk and field trip on Sunday, June 10.
The Florissant region is famous among geologists around the world for its rich abundance of unique and hard to find minerals. It is the epicenter of theFlorissant lineament, a unique geologic formation. It is also home to the world famous Florissant Fossil Beds National Monument, and to Crystal Peak. John will thoroughly explain how to find and identify your mineral specimens from the area. He will also show you how to carefully remove them from the ground, clean them, and display them. John's talk will be followed by a field trip to a location just 10 minutes from the Museum. Participants will caravan in their own cars, then join John on a 200-yard walking exploration for collecting mineral specimens.
"Finding Florissant Minerals" by John Rakowski is presented as a public service by the Pikes Peak Historical Society. It will take place at the Florissant Library on Sunday, June 10 , 2012, at 2:00 pm. Admission is free and refreshments are provided. Seating is limited, so please come early. Florissant is located 35 miles west of Colorado Springs on Highway 24, and the Florissant Library is located at 334 Circle Drive, adjacent to the Florissant Park.
For more information, call Harold at 719-748-3562.